Goodwood Advantages
Barn Doors Wholesale
With a proven track record and a reputation for reliability, Goodwood has built trust among wholesalers and retailers alike. Partnering with us means aligning your business with a trustworthy supplier and prioritizing your success.
Product Showcase
Interior Barn Doors Wholesale
Goodwood offers a diverse range of wholesale barn doors, providing you with an extensive selection. Whether you need traditional, modern, rustic, or contemporary styles, we have the perfect barn doors to suit your customers' preferences.
Effortlessly slide these doors along a track for smooth and space-saving operation.
Sliding Barn Doors Double
Create a grand entrance with two barn doors that slide apart or together.
Optimize space with bifold doors that fold in half, providing easy access and a sleek look.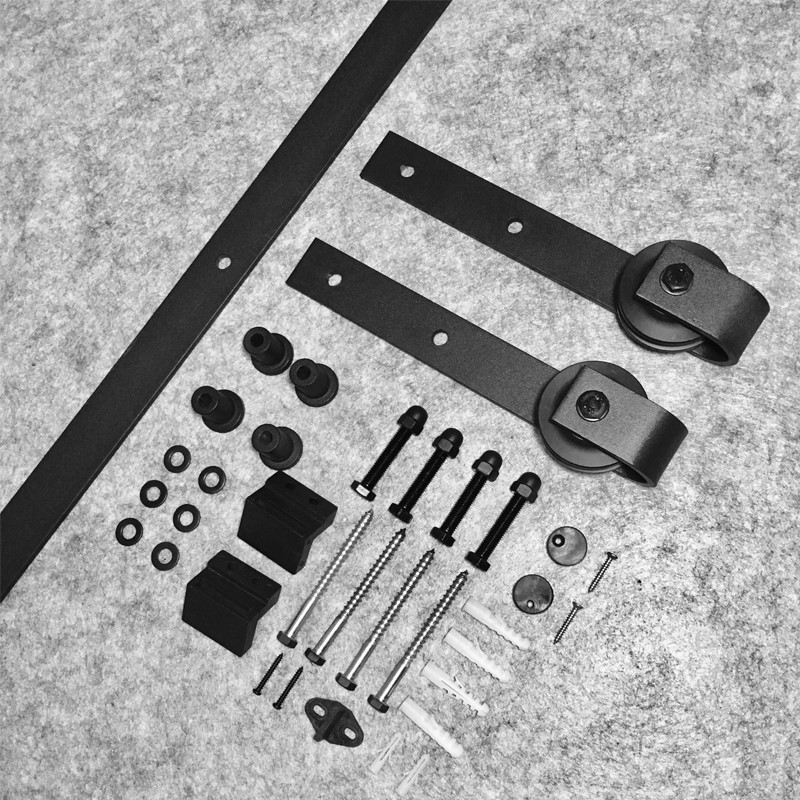 Barn Door Tracks & Hangers
An extensive range of unique and modern barn door hardware accessories.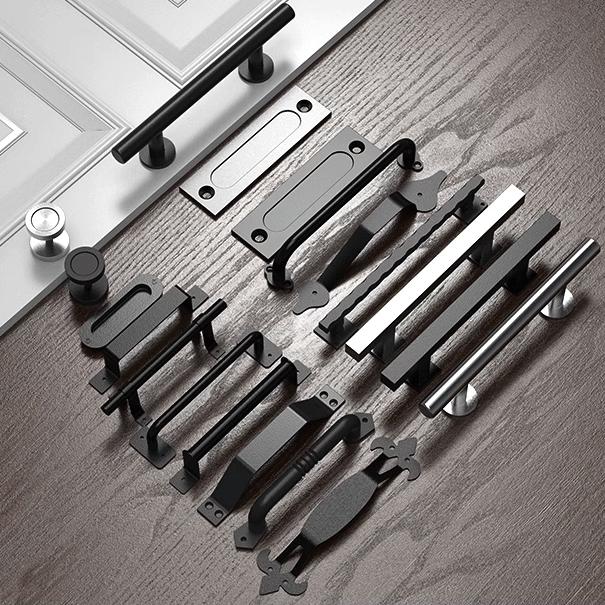 Barn Door Pulls & Handles
An extensive range of unique and modern barn door hardware accessories.
Latch & Other Accessories
An extensive range of unique and modern barn door hardware accessories.
Wholesale Services
Barn Doors Wholesale Supplier
Goodwood is your trusted partner for all your barn door needs. They offer a range of services tailored to meet your unique requirements and ensure a seamless and satisfying experience. Here are the key services provided by Goodwood Industry:
Manufacturing Process
Steps In Our Barn Door Manufacturing Process
The barn door manufacturing process involves several steps to create high-quality and durable barn doors. Attention to detail and craftsmanship are essential to create barn doors that are visually appealing but also sturdy and functional for years to come. Here's an overview of our manufacturing process:
We start by handpicking premium materials from sustainable suppliers. From high-quality woods to durable metals, each component is chosen for its strength and visual appeal.
Crafting innovative barn door designs that seamlessly blend timeless appeal with modern functionality. Prototypes undergo rigorous testing to ensure perfection.
Utilizing cutting-edge machinery, our skilled craftsmen meticulously cut and mill the selected materials, ensuring every piece conforms to exact dimensions.
Our skilled artisans expertly assemble the door components using traditional joinery techniques. Each joint is crafted with precision to ensure robustness and longevity.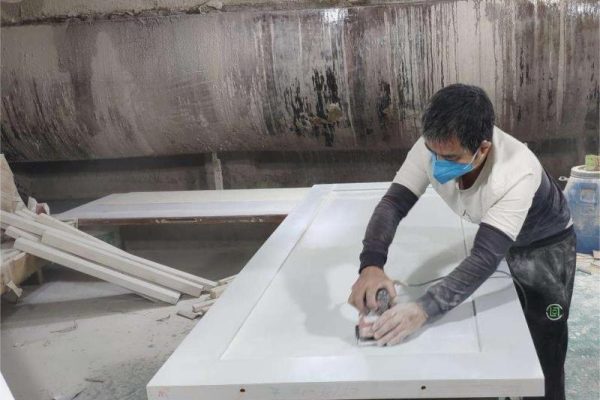 A primer is applied to the prepared surface. The primer helps create a strong bond between the surface and the paint and enhances paint adhesion.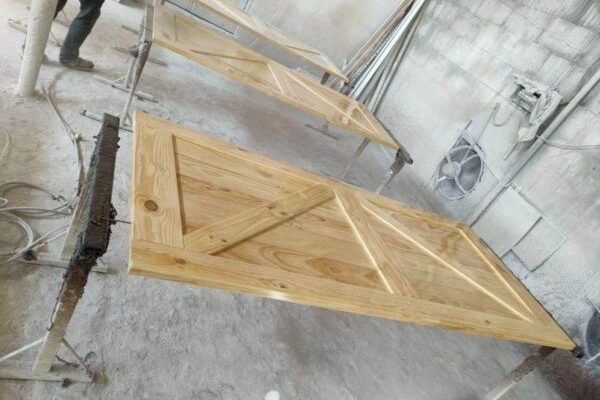 Once the primer is dry, the custom paint color is applied. Depending on the desired finish. Multiple coats may be applied to achieve the desired color intensity and coverage.
Once the paint is completely dry and any additional coatings have been applied, the barn doors undergo a quality inspection to ensure the finish meets the desired standards.
After the quality inspection, the barn doors are carefully packaged to avoid any damage during transportation. They are then shipped to their destination, ready to be installed.
How To Order
5 Easy Steps To Order Barn Doors Wholesale
Thank you for choosing Goodwood as your barn doors wholesale supplier. We look forward to partnering with you on your next project!